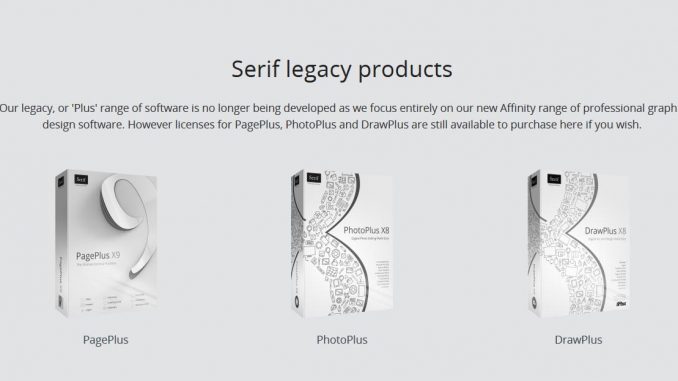 Serif has discontinued its pageplus, Drawplus and Photoplus software.
Read the press release below.
Serif legacy products
Our legacy, or 'Plus' range of software is no longer being developed as we focus entirely on our new Affinity range of professional graphic design software. However, licenses for PagePlus, PhotoPlus and DrawPlus are still available to purchase here if you wish.
Link: http://www.serif.com/