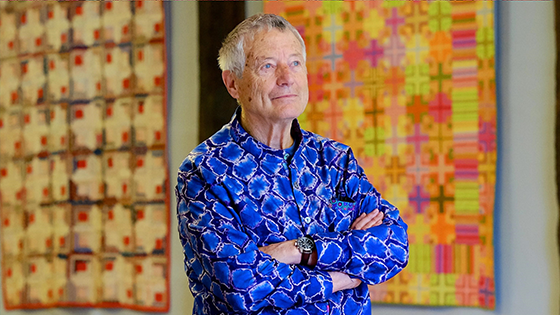 It's Kaffe Fassett day today the 10th of August 2017, on Sewing Quarter TV.
Read the press release below.
It's Thursday, it's 8am and it's a big day at Sewing Quarter.
The maestro of colour and genius of design Kaffe Fassett is on the show this morning. Plus we've got Kaffe-themed sewing and quilting demos from Jess Entwistle, and some brand new Kaffe creations in stock.
If you're not watching, you're missing out. So head on over to Freeview 78 now, or click below to watch online.
Watch Sewing Quarter on,