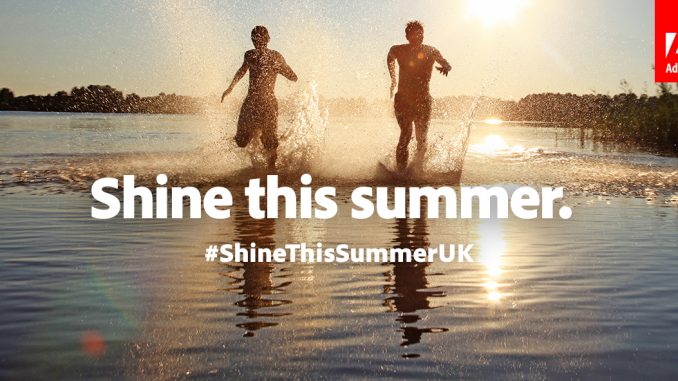 It's the final week to enter photos in the Adobe #ShineThisSummerUK competition.
Read the press release below.
It's the last week of our Shine this summer photo competition and we've had some amazing entries, created using the editing tips we've shared so far.
Below you'll find Hannah's latest editing tip. Create the winning image this week and the final HP Sprocket Photo Printer will be yours – all you have to do is share your edited photo on Twitter or Instagram using #ShineThisSummerUK.
If you need some extra inspiration, take a look at the some of the great entries we've received so far.
Week 4 – Spotlight on vignettes tutorial
For her final tip, Hannah reveals how you can use the Vignettes tool in Lightroom Mobile to help the focus of your shot stand out. Lighten or darken the edges of your image to make the focal point of your photo shine. Watch now http://adobeshinethissummer.com/uk#tutorials
Link: http://www.adobeshinethissummer.com/uk