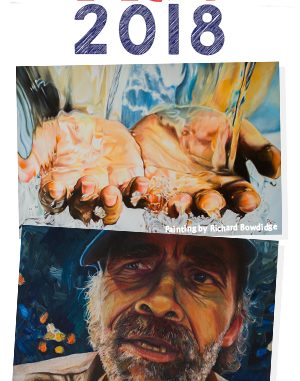 The SAA Artist of the year 2018 competition is open for entry.
Read the press release below.
Whether you're a beginner artist, an experienced painter, or a professional, anyone can enter SAA Artist of the Year 2018 – All you need is a passion for painting!
To celebrate our 25th year, SAA Artist of the Year is bigger and better than ever before! The competition is open to all ages and abilities, with a huge variety of entry categories to choose from.
This year as part of our silver celebrations we're also introducing a new prize – the '25th Anniversary Members Award'. Selected by an SAA member-wide vote who will choose their favourite painting from the group of finalists, the recipient of this unique accolade will win a painting holiday for two!
So head to the SAA website to browse the AOY 2018 selection of entry categories and start planning your next masterpiece today – you never know this could be the creative start to a winning painting!
Link: http://www.saa.co.uk/
http://community.saa.co.uk/video/?page_id=3920