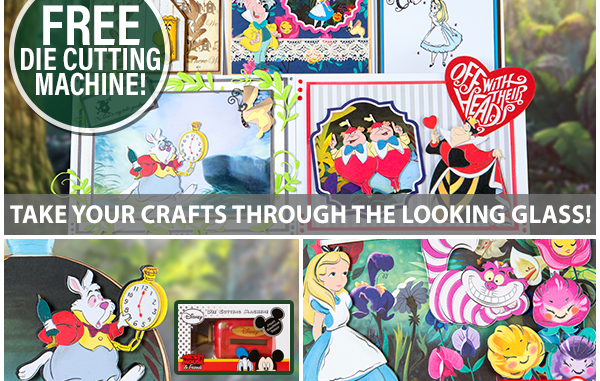 Disney's Alice in the wonderland craft collection is launching on Create and Craft TV at 7pm British Summer Time on the 7th of September, 2017.
Please, read the policy on using the Disney's craft collections below.
Disney's Statement.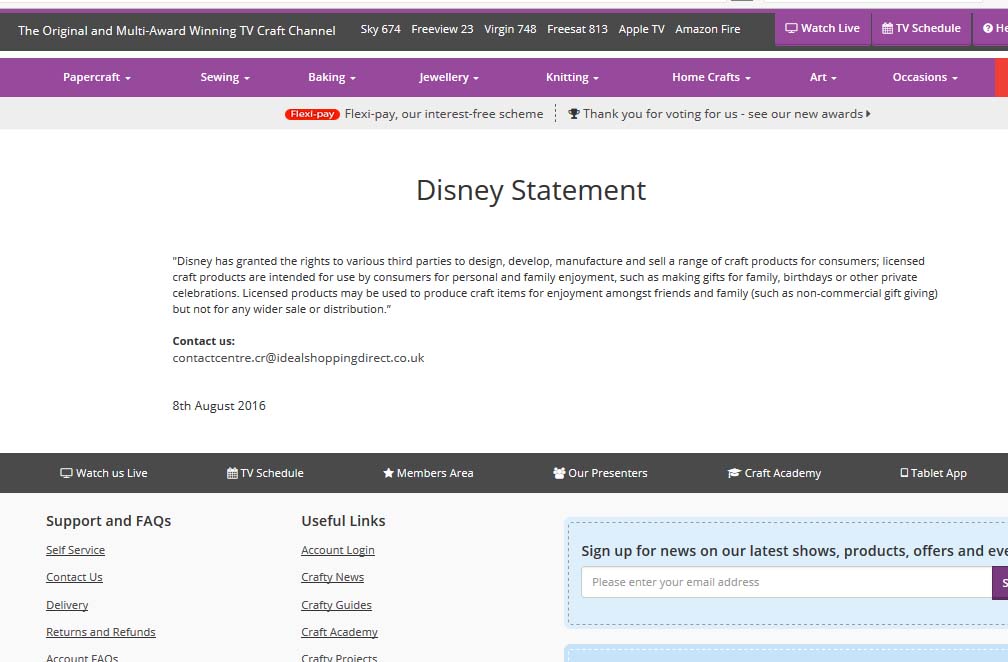 From the screenshot.
Disney Statement  
"Disney has granted the rights to various third parties to design, develop, manufacture and sell a range of craft products for consumers; licensed craft products are intended for use by consumers for personal and family enjoyment, such as making gifts for family, birthdays or other private celebrations. Licensed products may be used to produce craft items for enjoyment amongst friends and family (such as non-commercial gift giving) but not for any wider sale or distribution."
Contact us:
contactcentre.cr@idealshoppingdirect.co.uk
8th August 2016
Read the press release below.
Look what's launching at 7pm! Which is your favourite? You can read all about Disney's Alice in Wonderland Blockbuster over on our blog https://goo.gl/Fkydy1
Watch Create and Craft TV on,
Link: http://www.createandcraft.com/gb/disney