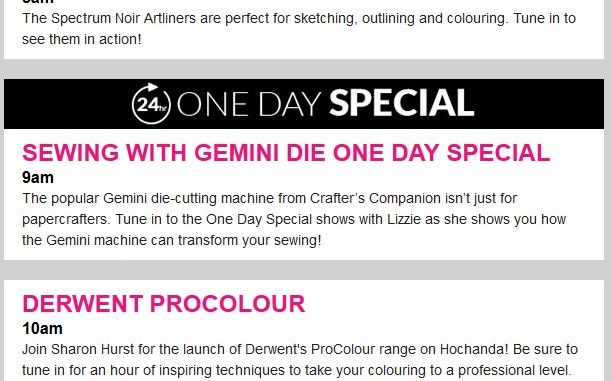 Derwent Procolour range is launching on Hochanda TV at 10am British Summer Time(BST) on the 27th of September 2017.
Read the press release below.
Join Sharon Hurst for the launch of Derwent's ProColour range on Hochanda! Be sure to tune in for an hour of inspiring techniques to take your colouring to a professional level. This richly pigmented pencil has the covering power of wax yet glides like an oil, don't miss out!
Watch Hochanda TV on,