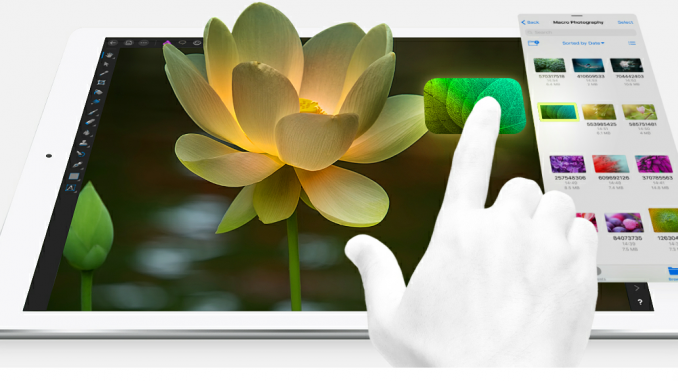 Due to the launch of Apple's IOS 11 update, Serif® releases Affinity Photo for iPad fully updated for iOS 11.
Read the press release below.
Professional photo editing on the iPad takes another huge leap forward today, with Affinity Photo freshly updated to make the most of Apple's brand-new iOS 11.
Reviews around the world have already hailed Affinity Photo as a flagship professional app for the iPad. And with the launch of Apple's much-anticipated iOS 11 update earlier this week, you'll be delighted to know that we've fully optimised the app for the new operating system.
In particular, iOS 11's new Files app makes it easier than ever to open an image in Affinity Photo for iPad – simply drag and drop your chosen image, or multiple images, and start editing.
In Affinity Photo for iPad, this puts even more power at your fingertips for creative photo-editing techniques such as HDR merging, image stacking and panoramas. And if you're sending your work to someone else, it's simple just to drag and drop it into email.
Backed up by the same power that you get in our award-winning desktop app, Affinity Photo for iPad enables you to work easily on complex compositions with potentially thousands of layers, or large super-high-resolution photographs, in a way which has never been possible on iOS before.
Check out our latest Affinity Photo for iPad video here… https://affinity.serif.com/en-gb/photo/ipad/
The Affinity Photo for iPad icon can also be added to the new Dock, allowing instant one-touch access whatever you're doing on the device.
Affinity Photo for iPad is priced at £19.99 (subject to regional currency variations) from the newly-redesigned App Store. The iOS 11 update is free to existing customers, via the App Store.
Affinity Photo for iPad is compatible with the iPad Pro 9.7-inch, 10.5-inch and 12.9-inch, iPad Air 2, iPad 2017, and optimised for Apple Pencil. For more information go to affinity.serif.com/photo/ipad.