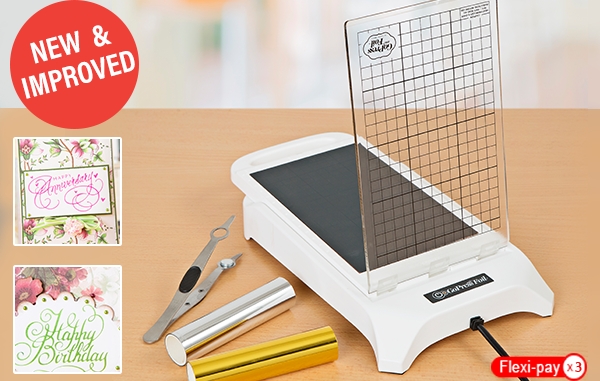 Join Couture Creations as they launch Version 2 of their Go Press and Foil Machine on Create and Craft TV at 7pm (UK Time) on the 26th of October 2017.
Read the press release below.
The Go Press and Foil By Couture Creations is a lightweight, portable and incredibly versatile machine which enables you to hot foil and letterpress all in one. Make way for version 2, boasting all the features that you love from the first, but with a metal conversion plate and a new grid patterned acrylic lid which you can use as a stamp press!
Watch Create and Craft TV on,
SKY 674
Freeview 23
Freesat 813
Roku
Apple TV
Amazon fire
Virgin 748
Dish 221
Online US: http://www.createandcraft.com/us/
Online UK: http://www.createandcraft.com/gb/