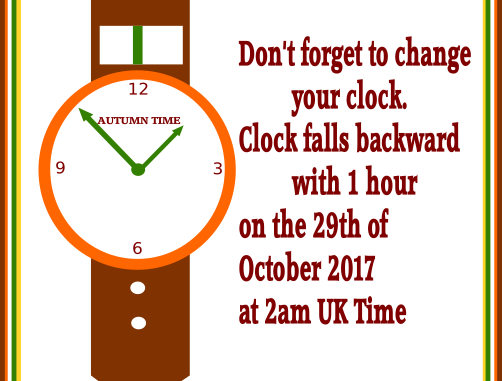 Don't forget to change your time on the 29th of October 2017 as clock time moves backward with 1 hour from 2AM (BST) British Summer Time to prepare us for the remaining days of the Autumn\Fall Season and the upcoming Winter Season.
Remember the phrases,
"Spring forward, Fall backwards".
" Spring Forward to indicate Spring time clock change when clock time moves forward with 1 hour and Fall backwards to indicate Autumn\Fall season clock change when clock moves backward with one(1) hour".