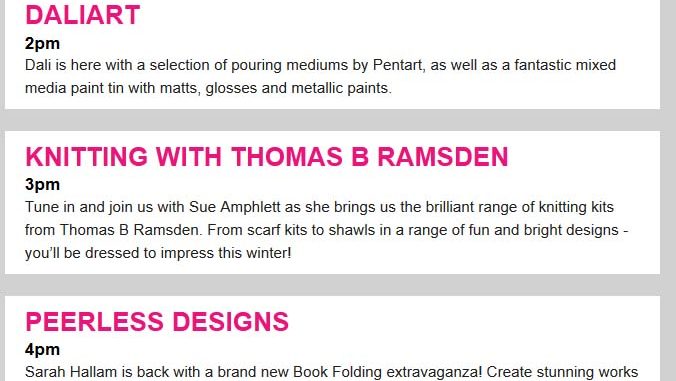 It's knitting time with Thomas B. Ramsden on Hochanda TV at 3PM BST(British Summer Time) on Tuesday 3rd of October 2017.
Read the press release below.
Tune in and join us with Sue Amphlett as she brings us the brilliant range of knitting kits from Thomas B Ramsden. From scarf kits to shawls in a range of fun and bright designs – you'll be dressed to impress this winter!
Watch Hochanda TV on,