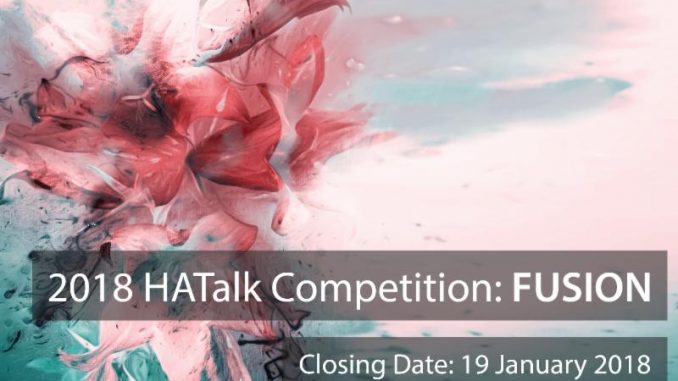 HaTalk 2018 hatmaking competition is open for entry and the closing date is 19th of January 2018.
Read the press release.
This year, we are challenging you to create an original hat or headpiece using the concept of Fusion as the starting point for your design.
In the spirit of our Fusion theme, we want to highlight two distinct branches of hat making – Traditional and Modern – celebrating both individually while also acknowledging that it is possible to bring the two disciplines together to create new and exciting possibilities for artistic expression. 
To do this, we have added extra prizes and created two separate submission categories. We've also decided to allow you to submit up to two entries – one for each category – if you would like to.
The winners will receive prizes generously donated by some our favourite industry partners…
Entries must be received by midnight on 19 January, 2018.
To find out more about the 2018 HATalk Hat Making Competition, including how to enter and all of the amazing prizes on offer, go to
www.hatalk.com