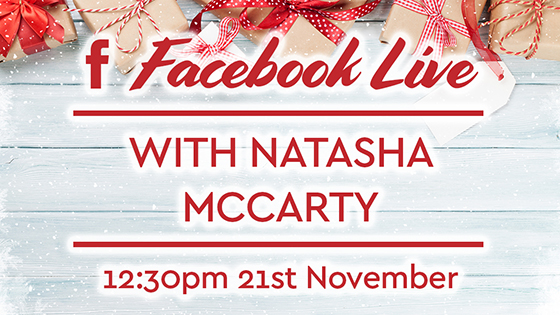 It's Sewing Quarter's Facebook Live with Natasha McCarty at 12:30 pm GMT on the 21st of November 2017.
Read the press release below.
Tune in to our exclusive Facebook Live session, today at 12.30!

From 12.30pm today Natasha will host a half-hour Facebook Live show. As well as fun with festive fabrics, she'll reveal more special surprises and an amazing discount so you'll be sure to grab a bargain – you definitely won't want to miss out!

Link: https://www.facebook.com/sewingquarter