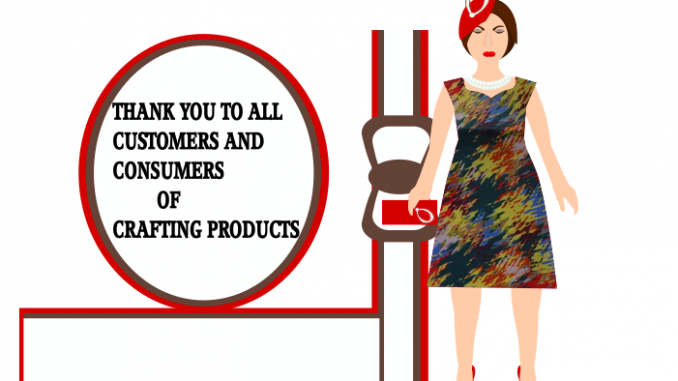 We have to say thanks to you because without you where do we stand.
Thank you to all customers and consumers of craft products who due to their desire and taste have made us(designers, manufacturers, crafters and so on) have sleepless nights " designing in our dreams" thereby designing new products and releasing new product ideas so as to satisfy the customers.
You have made us (designers/ manufacturers) better in design.
We have learned( learnt) a lot and improved in our designs and products.
We say a big thank you to you for buying and also inspiring us to do better.
We appreciate your custom, feedback and helping us to introduce new customers.