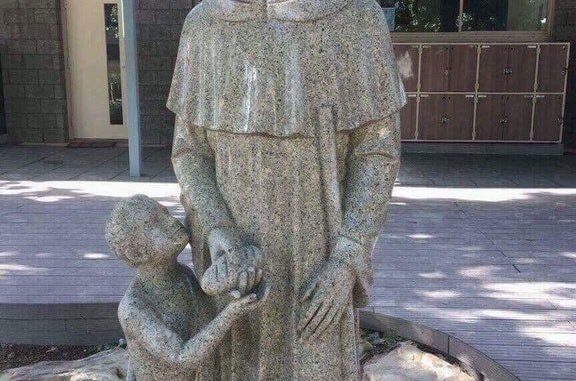 Can art go wrong! Yes, it can.
This statue in a school caused an uproar online that it was covered up.
From Metro;
A Catholic school were forced to cover a new statue of a saint give a child bread this week.
Why? Because it looked like he was giving him something else, to be quite honest.
The monument of Saint Martin de Porres was erected outside Blackfriars Priory School in Adelaide last week.
And it gained a lot of attention.
Unfortunately for staff, the design was uploaded onto social media too – and it sparked quite the debate.
Read more: http://metro.co.uk/2017/11/22/can-you-see-why-this-statue-at-a-catholic-school-needed-covering-up-7098962