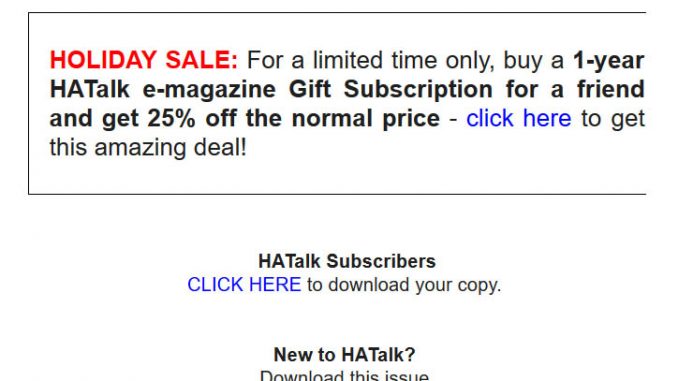 Enjoy twenty-five percent (25%) off 1-year subscription of HATalk e-magazine for a limited time.
Read the press release below.
HOLIDAY SALE: For a limited time only, buy a 1-year HATalk e-magazine Gift Subscription for a friend and get 25% off the normal price – click here to get this amazing deal! 
Purchase a 1-year HATalk e-magazine gift subscription for a friend or loved one to help them take their hat making experience to a whole new level.
HATalk subscribers can download a brand new issue of HATalk every month and have full access to the entire HATalk e-magazine digital archive containing over 150 back issues of practical advice, millinery tutorials and hat making inspiration! 
On purchase, the recipient of your gift will be sent an email with a unique code which they can use to redeem their 1-year HATalk gift subscription. You will also have the opportunity to include a personal message. 
Link: https://hatalk.com/product/redeem-hatalk-gift-subscription-copy/