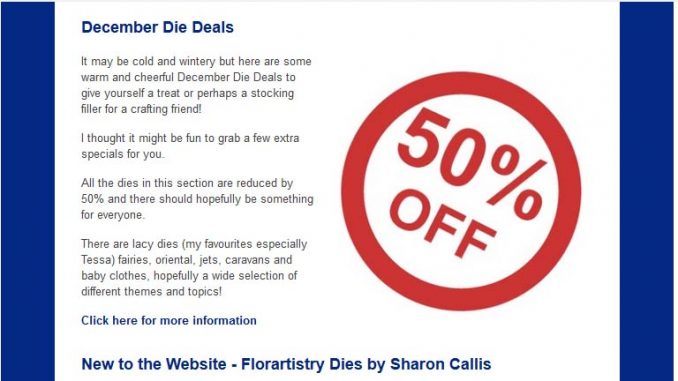 Great deals on some craft-dies on Joanna Sheen's website.
Read the press release below.
December Die Deals
It may be cold and wintery but here are some warm and cheerful December Die Deals to give yourself a treat or perhaps a stocking filler for a crafting friend!
I thought it might be fun to grab a few extra specials for you.
All the dies in this section are reduced by 50% and there should hopefully be something for everyone.
There are lacy dies (my favourites especially Tessa) fairies, oriental, jets, caravans and baby clothes, hopefully a wide selection of different themes and topics!
Link: https://www.joannasheen.com/craft-supplies/december-die-deals/