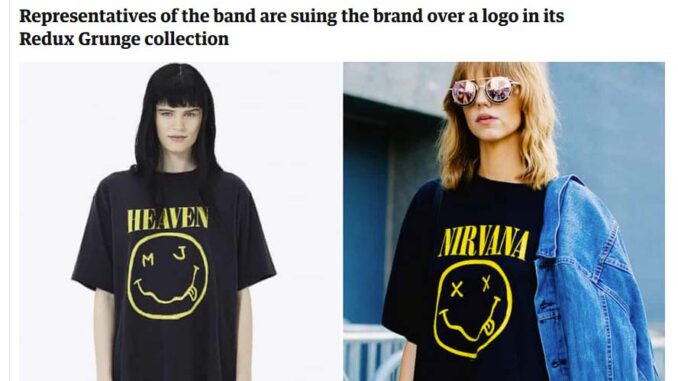 According to a post by Guardian, Nirvana is suing designer Marc Jacobs over alleged copyright infringement of its "smiley face design".
Nirvana are suing designer Marc Jacobs for copyright infringement. The brand's recent Redux Grunge collection features several items that resemble the Seattle grunge band's black-and-yellow iconography, Forbes reports.
Representatives for the group, which split in 1994 following the death of frontman Kurt Cobain, claim that Marc Jacobs' unauthorised use of "Nirvana's copyrighted image on and to promote its products is intentional". The suit claims that the use of Nirvana's iconography, which the group has used since 1992, is to "make the 'Grunge' association with the collection more authentic".
The Guardian has contacted representatives for Nirvana and Marc Jacobs.
The suit also cites the use of Nirvana references in Marc Jacobs marketing materials, including a meme posted to the brand's Tumblr account featuring a clip of the group's 1991 hit, Smells Like Teen Spirit, and an image of Jacobs wearing a T-shirt above the words Come As You Are, the title of a 1992 hit by the trio.
Read more on: https://www.theguardian.com/music/2019/jan/03/nirvana-sue-designer-marc-jacobs-over-alleged-copyright-breach?