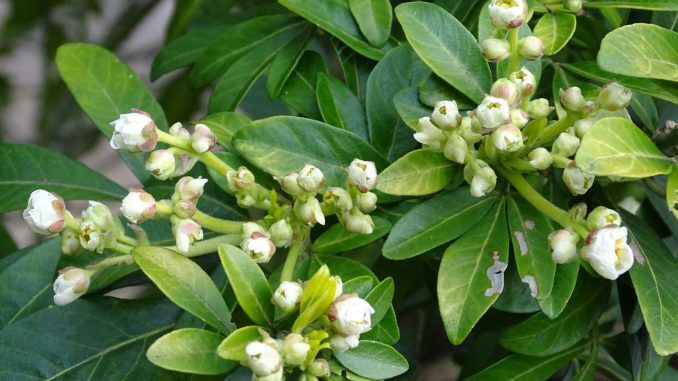 Our featured post from Crafters Dictionary is the Mexican Mock Orange.
Also known as Choisya Ternata is a slightly tender evergreen shrub.
This plant has sweetly scented white starry flowers like orange blossoms in abundant clusters when in bloom.
Glossy dark green leaves, sometimes the leaves have a yellow to yellowish-green colour.
This is a plant that is usually used as a hedging shrub.
*If you have a Youtube video showing a technique, uses or tutorial of this product, please comment with the link to your tutorial and Crafters Dictionary will add the link to the post on its website.
Read more on; https://craftersdictionary.com/