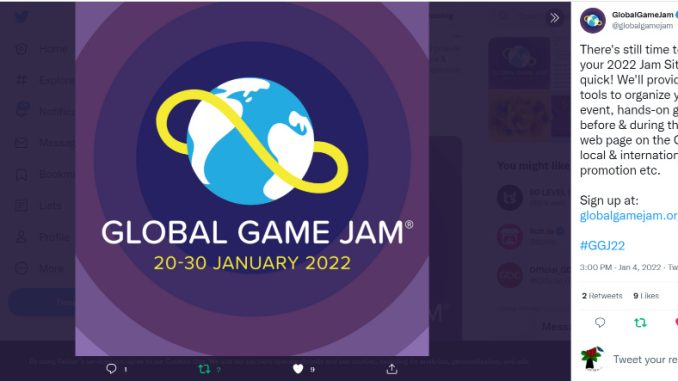 An intense week of game programming and game testing as Global Game Jam grabs 20th to 30th January 2022 for its event.
Gamers! Game Designer, Game Programmers are you ready? We move…
From the screenshot
There's still time to register your 2022 Jam Site – but be quick!
We'll provide you with tools to organize your local event, hands-on guidance before & during the GGJ, a web page on the GGJ site, local & international promotion etc.
Sign up at: http://globalgamejam.org #GGJ22