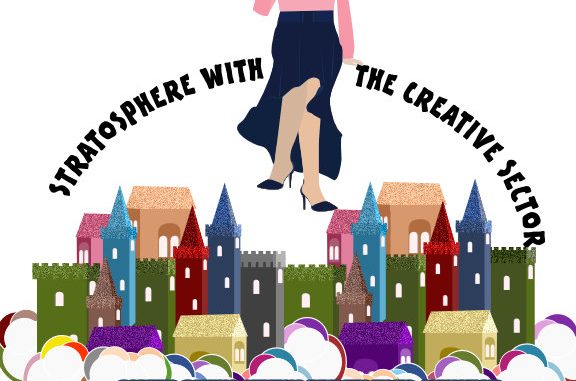 As you have seen in an earlier post (New Year) our theme for this year 2022 is "Stratosphere with the Creative Sector".
Our theme for this month is "Screen Stratosphere".
We will be featuring gaming, animation, movies, virtuality reality, and a lot of things relating to the screen. This will include courses, groups, memes, books, events, schools, software, magazines, collaborations, companies, products, and many more. I may do a video on my Games Design journey- this will include my failures, trials, fears, strength and more. We will also talk about how crafts and some of these sectors can collaborate or interweave.
We may be interviewing gamers and many more and also be testing a lot of games, movies, animations, virtual reality and many more. Get ready for some screen entertainment. We will try to keep you entertained as we celebrate the "screen" events. Crafters Media YouTube will feature this event.
We may stream on our channel Crafters TV on Twitch and our digital games will be on Crafters TV on Itch while video gameplay will be on Crafters TV and Anino TV YouTube.
Our website Crafters TV ( crafterstv.com ) will have the games and focus on that. Free games to print will be available there, links to our games will also be posted there and updates on games will be on there.
Anino has almost finished programming the game "Flutter Tale- The LifeCycle of a Butterfly". Since the last working gameplay uploaded on Crafters TV and Anino TV YouTube, there has been more updates, new game objects and a new scene added.
Crafters Media and Crafters Inventory will commence soon. Crafters Media will be bringing in some exciting tie and dye fabric designs. A sneak peeks will be featured in a later post.
We haven't forgotten our "birthday song, baking and celebrations" every month of the year for all our readers, customers, friends, critics, and more. We celebrate you all.
One more thing, to avoid looking for our video tutorial's free download like knitting and crochet patterns, papercraft printable, we will be placing this on our website AninoTV.com.
We hope to list all our sites and specify what each one is focused on.
Every month we will try and put out a project for each creative sector. Haahaaahaa, you will notice that I am now using the word "Creative Sector" instead of craft that is to show the progression we are making in our network. No more limitations!
I know a lot are waiting for my post on why I withdrew the Crafters TV trademark from the UK's IPO. I will give a little insight soon. I am even mad at myself and still trying to forgive myself for withdrawing the application but it is for the best.
We hope that this month is great for you.
We wish you the best of the month.
Thank you,
Anino