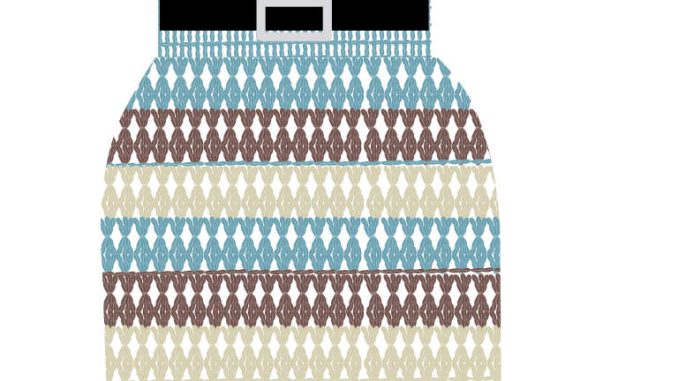 I am currently working on our project for March 2022 and it is a Ruler Lace Crochet gathered Skirt for an adult. I will also put a pattern for toddlers and teens incase you want to make it for them.
I may be modelling this skirt if I can pose for a photoshoot but if not, a mannequin will be used. I hope to do the modelling.
Lining- I am using silk "tie and dye" fabric.
Aldi Ombre yarn 3x 200g (This is an Aran weight yarn)- You can use any yarn you have even a double knit(DK) weight.
Crochet hook size 4
Tension 4 rows by 15 stitches (4 inches).
Ruler- I used a base of a PVC window blind to make the ruler lace instead of a ruler. This is firm and the end clips can be removed when crocheting into the loops and then replaced to secure the other stitches on the loop when crocheting.
Get your yarn ready and let's make fashionable and swanky knitwear to slay stylishly without breaking the bank accounts.
You can take a view of how to make a ruler lace in this video or previous post, you can also download the pattern.