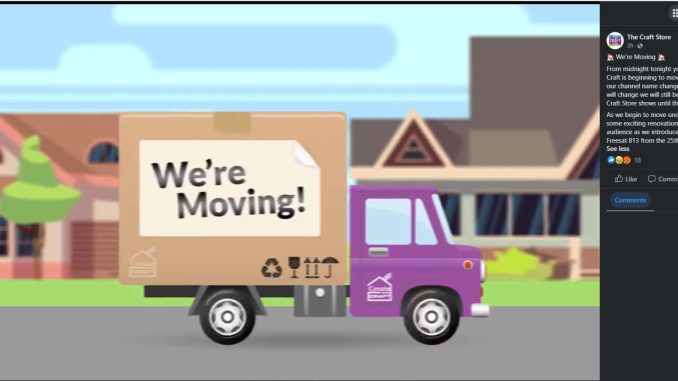 The Craft Store gives updates on its new acquisition, Create and Craft move to channel 85 on Freeview.
From the screenshot
We're Moving
From midnight tonight you may notice Create & Craft is beginning to move in on Freeview 85 as our channel name changes.
Although, the name will change we will still be showing the regular Craft Store shows until the 25th of February.
As we begin to move under one roof we have some exciting renovations for our Craft Store audience as we introduce HD over on Sky 683 & Freesat 813 from the 25th!