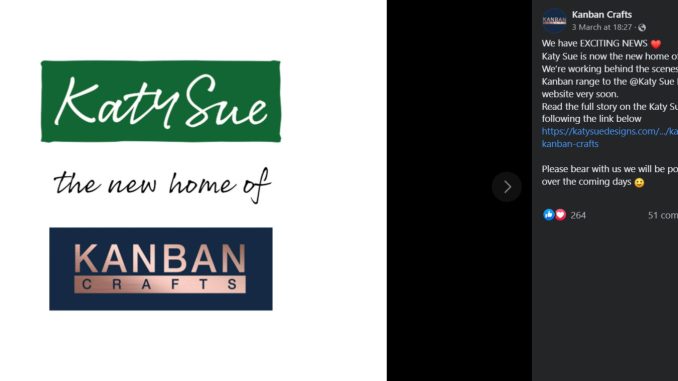 According to a post by Kanban Crafts on its Facebook page, Katy Sue has acquired the business KAnban Crafts.
From the screenshot
We have EXCITING NEWS
Katy Sue is now the new home of Kanban Crafts! We're working behind the scenes to bring the Kanban range to the @Katy Sue Designs Crafts website very soon.
Read the full story on the Katy Sue New Blog by following the link below https://katysuedesigns.com/…/katy-sue-buys-kanban-crafts
Please bear with us we will be posting more news over the coming days