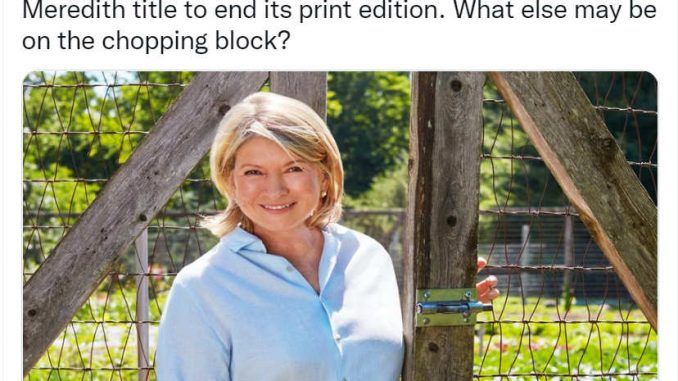 According to a tweet by Des Moines Register, the print edition of the Martha Stewart Living magazine is ending while the digital edition will continue.
From the screenshot
Martha Stewart Living becomes the latest DotDash Meredith title to end its print edition. What else may be on the chopping block?
Martha Stewart Living to end print edition as Dotdash Meredith continues shift to digitalDotdash Meredith has now announced plans to end print editions of seven titles.
Read more on: https://eu.desmoinesregister.com/story/money/business/2022/04/14/dotdash-meredith-shifts-martha-stewart-living-magazine-digital-only/7319101001/