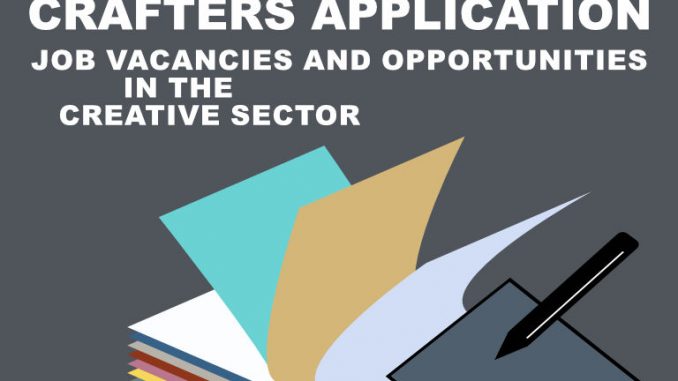 We have teamed with some creatives to compile job vacancies and opportunities available in the creative sector as our contribution to the creative industry and this will be termed "Crafters Application".
Crafters Application is a place where job vacancies in the creative sector will be placed and also some other opportunities in the creative sector will be discussed.
Why Crafters Application? Software is known as application and when someone applies for a job, the person is submitting his or her application.
While the work on the website Crafters Application commences, we will be featuring some of the posts on this blog as well as while the job opportunities video(s) will be on Crafters Media YouTube as a programme.
Thank you.