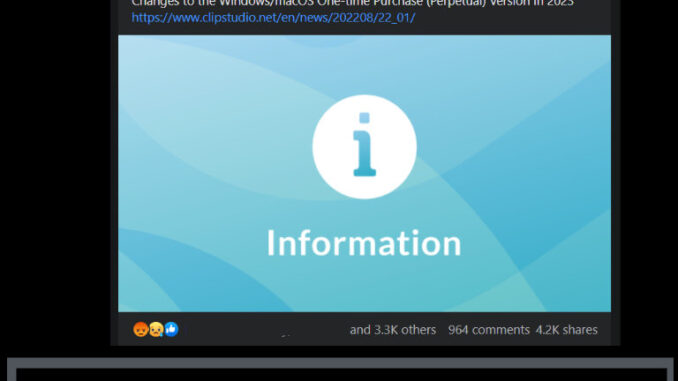 Read the press release
We have received a lot of feedback and are taking note of your comments. We will share any further announcements with you here.
We would like to clarify some points:
・You will be able to purchase a one-time purchase version even after Ver. 2.0 is released.
・Ver. 1.x users will continue to be able to use the app, services, and support at no extra cost. Current users will be able to continue using the existing features they have access to.
・Stability updates for major bugs will be provided free of charge for Ver. 1.x users (until the release of Ver 3.0)
・The Update Pass is an optional add-on, valid for a year. You will always have the right to decide whether to purchase one or not after reviewing the release notes for future updates once they are released. You can also continue using the app even without the Update Pass.
Link: https://www.clipstudio.net/en/news/202208/22_01/