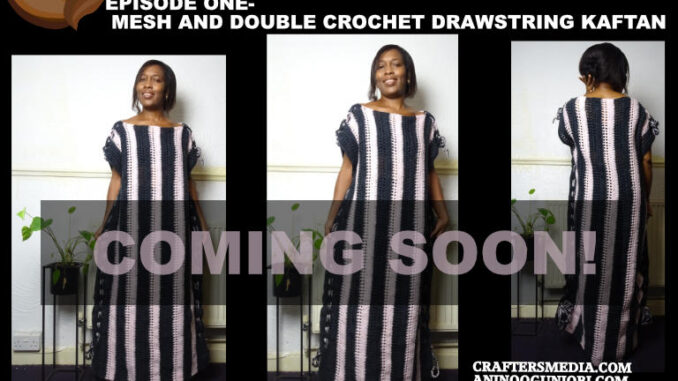 Coming Soon!
Keep a space on your schedule for A no-sew crochet kaftan, Crafters Engagement – Knitwear Inventory- Episode 1- "Mesh and Double Crochet Drawstring Kaftan".
The video and crochet pattern will be made available on youtube- AninoTV, Crafters Media while the crochet pattern will be on the website AninoTV.com
This design will make use of three 400gms of Aran yarn.
I am using Aldi's Aran yarn and Thomas B. Ramsden's Robin brand- Aran Yarn.