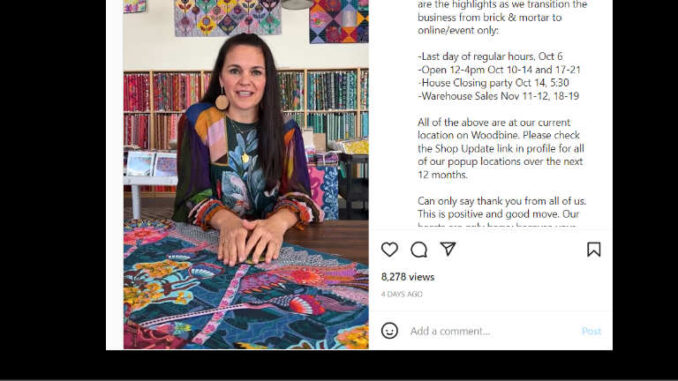 Craft South has decided to close its brick-and-mortar store while it focuses on its Online Shop only.
Read the press release
Here's our @craftsouth Chapter 4 for you, friends. And here are the highlights as we transition the business from brick & mortar to online/event only:
-Last day of regular hours, Oct 6
-Open 12-4pm Oct 10-14 and 17-21
-House Closing party Oct 14, 5:30
-Warehouse Sales Nov 11-12, 18-19
All of the above are at our current location on Woodbine. Please check the Shop Update link in profile for all of our popup locations over the next 12 months.
Can only say thank you from all of us. This is positive and good move. Our hearts are only heavy because your care and support have made them so full. See you soon 😘
So much love thanks,
Anna Maria & the CS family