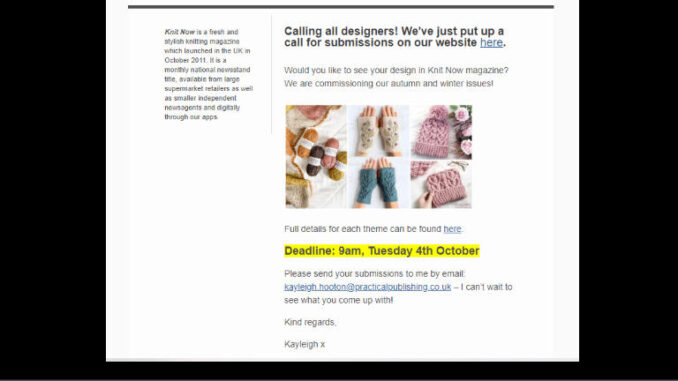 Knit Now has announced its design submission call for Spring/ Summer 2023
Read the press release
Knit Now Needs Your Patterns! Spring/Summer Call for Submissions
Calling all designers! We've just put up a call for submissions on our website here.
Would you like to see your design in Knit Now magazine? We are commissioning our autumn and winter issues!
Full details for each theme can be found here.
Deadline: 9am, Tuesday 4th October
Please send your submissions to me by email: kayleigh.hooton@practicalpublishing.co.uk – I can't wait to see what you come up with!
Kind regards,Kayleigh x
Link: https://craftworld.com/cms/call-for-submissions-knit-now-spring-summer-2023/