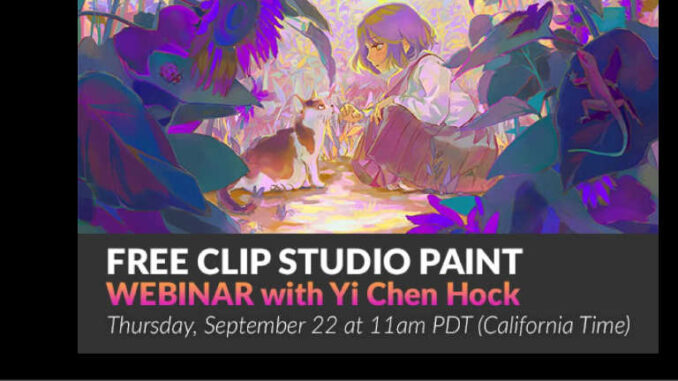 On the 22nd of September 2022, Yi Chen Hock is having a webinar with Clip Studio Paint and the topic is Color Theory.
Read the press release
Webinar – An insight into color theory and values in Clip Studio Paint with Yi Chen Hock
Join us on Thursday, September 22 at 11am PDT (California Time) for a free 45 minute webinar with artist Yi Chen Hock. In this demonstration, Yi Chen will share her process in creating her colorful illustrations in Clip Studio Paint.
She will talk about color theory and the techniques she uses to achieve the color qualities in her artwork. Understanding the visual impact of value is key before laying down any colors.
She will also go through methods which an artist can use to further improve their understanding of color. Following the presentation, there will be a Q&A session.
Register here: https://register.gotowebinar.com/register/7329836418097444111
For more information, visit: https://graphixly.com/blogs/news/webinar-an-insight-into-color-theory-and-values-in-clip-studio-paint-with-yi-chen-hock