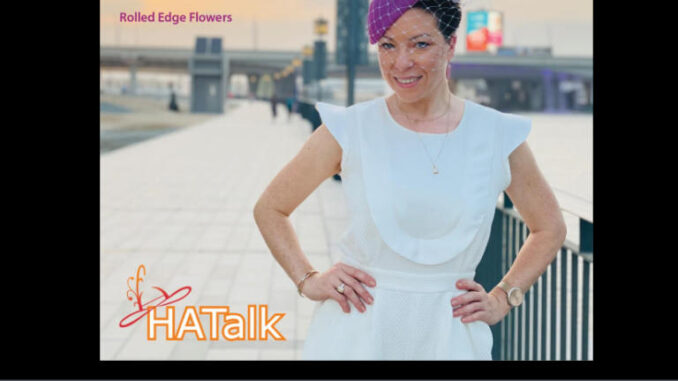 Issue 199, October 2022 hatalk magazine launches.
Read the press release
The October 2022 issue is here! Download your copy now.
Featuring…
The Many Hats of Evelyn McDermott: An interview with the glamorous, globe-trotting hat designer.
The Last Straw: An online exhibition from the US Milliners Guild with a focus on sustainability.
Hat of the Month: A spooky spider hat from Niki Wood.
Rolled Edge Fabric Flowers: Lynn McMasters shares three methods of making non-wired fabric flowers.