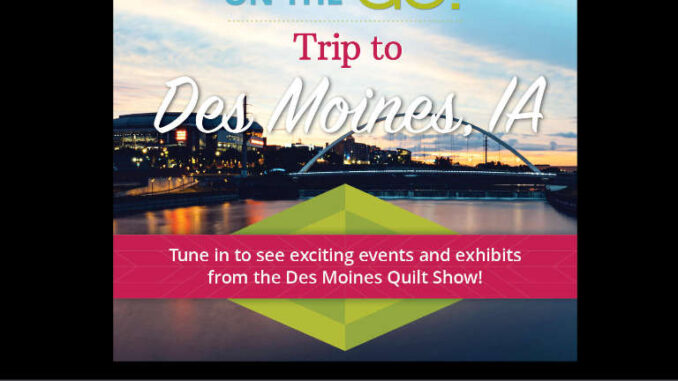 According to AccuQuilt, it is going to Des Moines Quilt Show and you can join in the link below.
Read the press release
We're Headed to the Midwest for this Quilt Show 🚗
The AccuQuilt team hit the road for the Des Moines Quilt Show and we want to share what we discovered! Hosts Pam and Erica will be providing a virtual look at this fun event as well as providing beginner-friendly projects and ideas based on these inspirational quilters and exhibits.
You don't want to miss this exciting show!
Register now for a chance to win an exclusive door prize!
Link: https://events.accuquilt.com/aqlivestream092222?