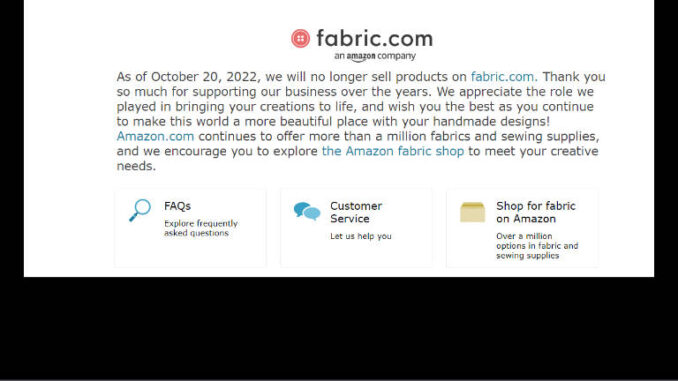 Amazon has announced the closure of Fabric.com
Read the press release
As of October 20, 2022, we will no longer sell products on fabric.com. 
Thank you so much for supporting our business over the years. We appreciate the role we played in bringing your creations to life, and wish you the best as you continue to make this world a more beautiful place with your handmade designs!
 Amazon.com continues to offer more than a million fabrics and sewing supplies, and we encourage you to explore the Amazon fabric shop to meet your creative needs.
Link: https://www.fabric.com/sew.aspx