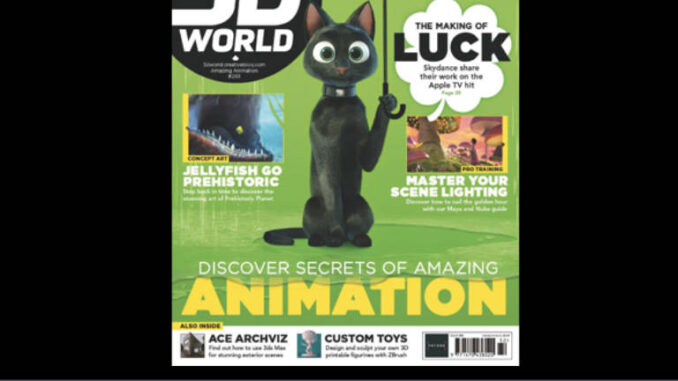 December 2022 Issue of 3D world magazine is out.
Read the press release
As our cover art suggests, in this issue we go on a deep dive, looking at the making of Luck, the wonderful animated movie on Apple TV+.
If more inspiration is your thing, then check out our feature on the making of Prehistoric World and see how far a small budget can take you by reading up on The Cloud Racer.
Sometimes the inspiration is great but you need to brush up on your skills, so have a look at our tutorial section where we teach you how to create a transforming mech, design custom 3D printable toys, build outdoor archviz scenes and much more.
As always our Q&A panel solve your CG woes. Don't forget to write in if you have come across a stumbling block in your own process.
Top this off with our regular industry and community news pieces and an inspirational gallery of the latest renders from across the globe, including some more in-depth tech focus articles.
Finally, I'm always on the lookout for the best CG art. If you ever want to have your work appear in 3D World, drop me an email at rob.redman@futurenet.com.
Rob Redman
Editor, 3D World