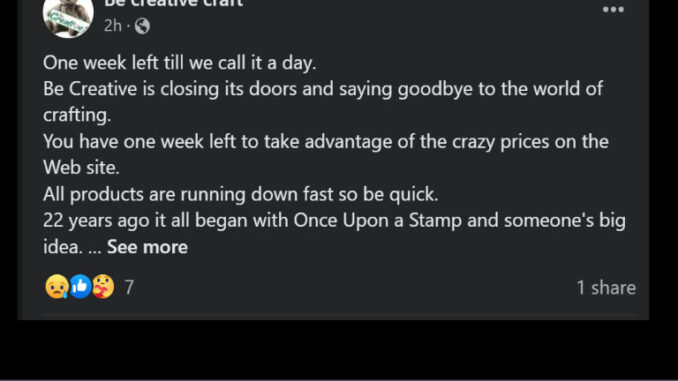 Here is a post on Facebook by Be Creative…
From the screenshot
One week left till we call it a day.
Be Creative is closing its doors and saying goodbye to the world of crafting.
You have one week left to take advantage of the crazy prices on the Web site.
All products are running down fast so be quick.22 years ago it all began with Once Upon a Stamp and someone's big idea.
Its sad in a, way to say goodbye, but it's the right time.
Make sure you grab a bargain before we go.