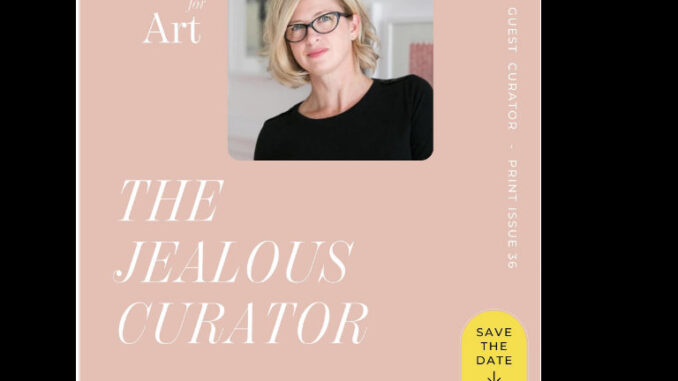 Create Magazine calls for design submission and the deadline is 30th November 2022.
Read the press release
Exciting announcement! We are partnering with the wonderful @thejealouscurator once again for print issue #36 ✨🥂
Call For Art
Deadline: November 30 📆
Details link in bio
Wouldn't it be great to get your work in front of a leading curator? We are thrilled to announce the call for entries for Create! Magazine's issue #36.
As an artist, you know how important it is to get your work in front of new audiences, curators and leaders in the art world, which is why we are so passionate about creating these opportunities to help you to do just that.
This issue will feature the work of selected artists working in a wide array of media, disciplines and creative backgrounds.
Link to form: https://www.createmagazine.com/call-for-art
The artists selected by Danielle Krysa, known as The Jealous Curator, will have their work featured in our print and digital issue and will be promoted to our global community of 200,000+ artists, curators, collectors, art world professionals, and art lovers.
Our magazine has been featured by leading media outlets including Colossal, Apartment Therapy, and The Jealous Curator, among others. Over the years, we have partnered with global art fairs including Art Miami, Moniker, Affordable Art Fair, and Superfine, and collaborated with brands such as Minted.
Print issues are available in our online shop and at select independent bookstores worldwide.
Link to form: https://www.createmagazine.com/call-for-art