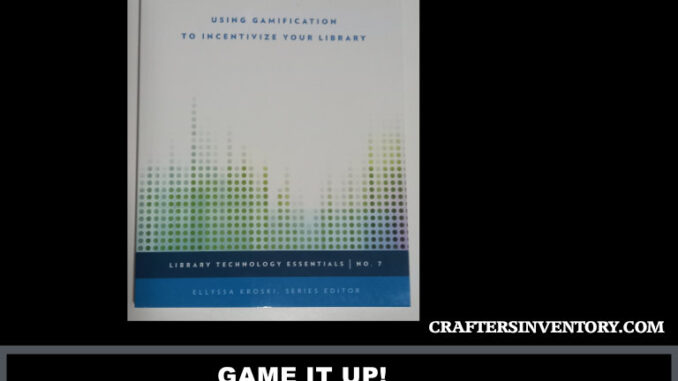 From Crafters Inventory's book section, we are delighted to feature on Day 11, a book titled Game It Up!: Using Gamification to Incentivize Your Library by David Folmar.
About the book
Using game thinking and game mechanics in non-game settings to promote engagement and learning is a new trend in both business and education sectors. Savvy marketers are gamifying their efforts by offering customers loyalty badges, check-in incentives, and achievement rewards and clever employers are leveraging this new trend to gamify their training and innovation processes. Discover how you can use game design techniques to involve patrons and motivate staff in your library.
This primer will walk you through incorporating game thinking into bibliographic instruction, staff training, the online catalog, and more. Learn how to gamify the library experience.
This A-Z guidebook covers a range of exciting ways to use gamification in your library. Readers will learn the ins and outs of gamification techniques through projects, such as:
*badge hunts for staff orientation;
*a face of the library game for patron services;
*badges for your programs;
*augmented reality and a catalog Easter egg hunt; *interactive fiction for information literacy education; and,
*top-down video games for library orientation