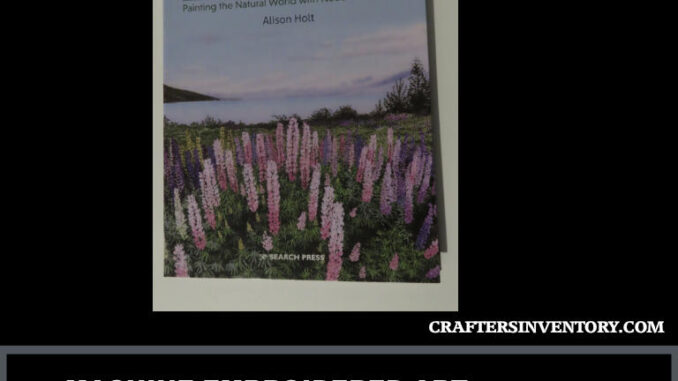 From Crafters Inventory's book section, we are delighted to feature on Day 22, a book titled, Machine Embroidered Art: Painting the Natural World with Needle & Thread by Alison Holt.
About the book
Textile artist, Alison Holt "paints" the world around her with free-motion machine embroidery. Using just two basic stitches- straight stitch and zigzag stitch- learn how to create breathtaking textile landscapes and seascapes of your own, and find inspiration through numerous examples of Alison's exquisite work.
All her techniques and ideas are clearly explained and are demonstrated through more than 10 inspiring step-by-step projects.
Alongside images of Alison's most recent embroideries, this book collects together the best of her previously published titles on machine-embroidered flowers, woodlands, landscapes and seascapes.