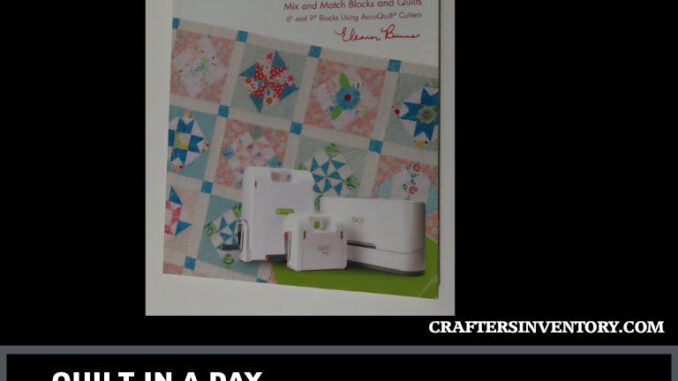 From Crafters Inventory's book section, we are delighted to feature on Day 23- Quilt in a day- Go! Sampler Mix and Match Blocks and Quilts 6″ and 9″ Blocks using AccuQuilt Cutters by Eleanor Burns.
About the book
Elanor Burns has directed her engineering skills to her new "best friends", the amazing Go! Cutters.
A "quilt a day" is now a quilt in half the time, with Smart Stacking and Smart Cutting, just to name a few new techniques. Blocks are quick, precise, and fun to make.