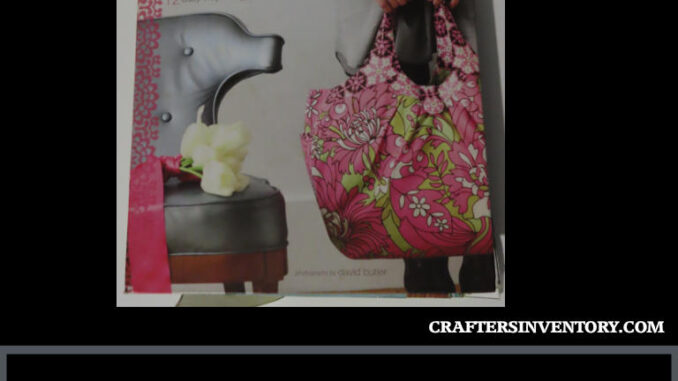 From Crafters Inventory's book section, we are delighted to feature on Day 28, a book titled, Amy Butler's Style Stitches- 12 easy to ways to 26 wonderful bags by Amy Butler.
About the book
In this fresh collection, celebrated designer Amy Butler presents a gorgeous array of handbag designs. Inside you'll find twelve basic patterns along with many variations- enough to achieve twenty-six unique looks! Ranging from chic clutches and delicate wristlets to pretty hobo bags and handy coin purses, each project incorporates Amy's refined style and attention to detail.
With easy-to-follow step-by-step directions, a comprehensive techniques section, and a bound-in pocket filled with the patterns themselves. Style Stitches provides everything you need to stitch up one-of-a-kind handbags, purses, totes, and more.