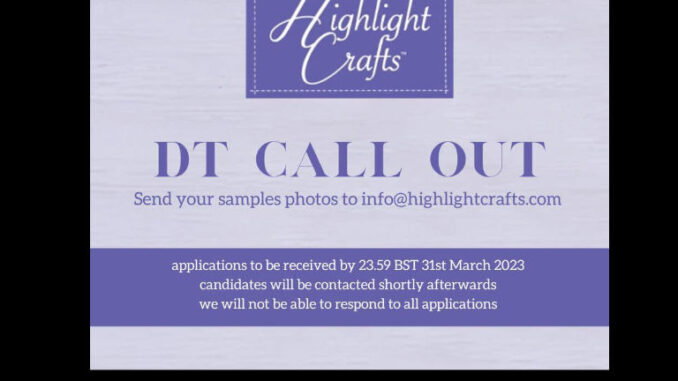 According to a post by Highlight Crafts on its Facebook page, it is looking for talented makers/ crafters to join its design team.
Read the press release
DT Call Out

We are looking for talented makers to join our Design Team at Highlight Crafts.
Please send you applications to info@highlightcrafts.com and include 5 of your favourite makes.
These can be in any medium, paper crafts, soft crafts, mixed media, home decor, digital crafts etc and for those that are Two Red Robin papercrafters, please include at least 2x traditional Two Red Robins scene cards.
Include details of your favourite mediums to work with, your social media accounts, any previous Design Team experience (experience not necessary) and a little about yourself.
Applications close 23.59 BST on 31st March 2023
Successful applicants will be contacted shortly afterwards
Apologies, but we will not be able to contact all individuals if you have not been successful.