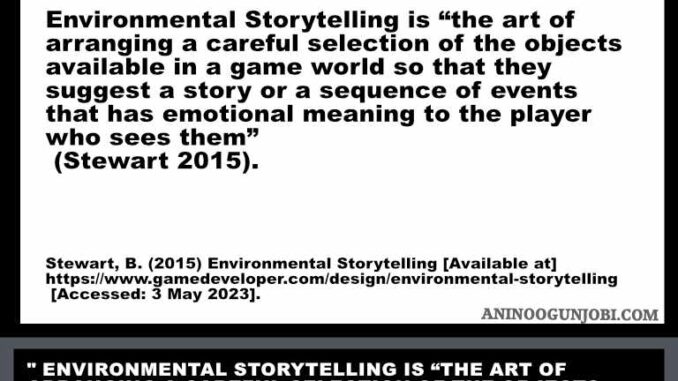 "Environmental Storytelling is the art of arranging a careful
selection of the objects available in a game world so that they suggest a story or a sequence
of events that has emotional meaning to the player who sees them" (Stewart, 2015).
Reference
Stewart, B. (2015) Environmental Storytelling [Available at]
https://www.gamedeveloper.com/design/environmental-storytelling [Accessed: 3 May
2023].