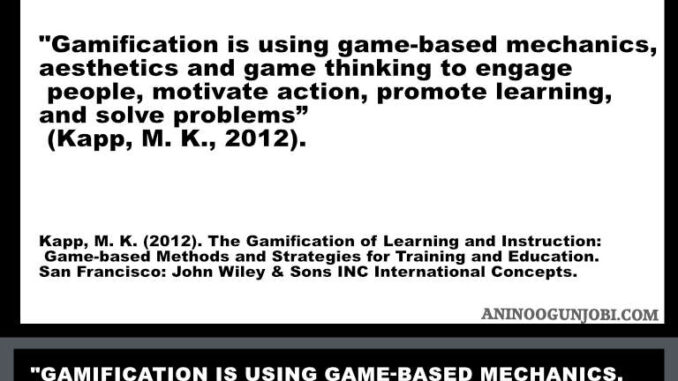 "Gamification is using game-based mechanics, aesthetics and game thinking to engage people, motivate action, promote learning, and solve problems" (Kapp, M. K., 2012).
Reference:
Kapp, M. K. (2012). The Gamification of Learning and Instruction: Game-based Methods and
Strategies for Training and Education. San Francisco: John Wiley & Sons INC International
Concepts.