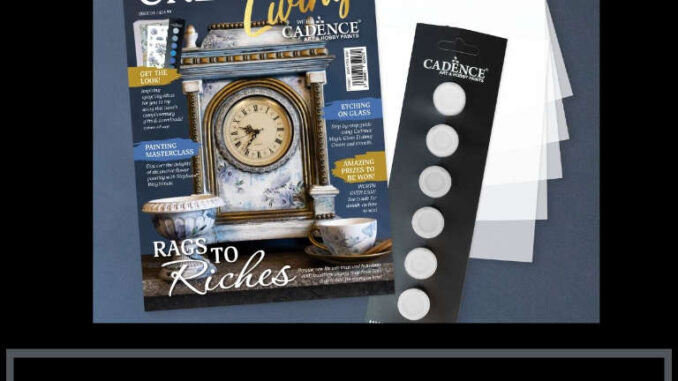 Highlight Crafts has launched a new magazine on home decor.
Read the press release
We are delighted to introduce our brand-new Creative Living magazine! The magazine is bursting at the seams with creative projects and ideas.
You'll discover how to turn plain glass into flawless mirrors in literally one minute, and how to etch your way to success with glass projects – David shows you how to do both!
Stephanie shows you how to breathe new life into your garden accessories, Angie is combining faux leather with marbling, Lou is creating stunning makes with her mixed media designs…and we have SO much more! We can't wait for you to see it all!
Join us for the launch Thursday 18th May with David Wait Crafts on Create & Craft TV from 4pm.
Additional shows Thursday 18th May at 8pm and Friday 19th May at 8am and 10am (Craft Extra)