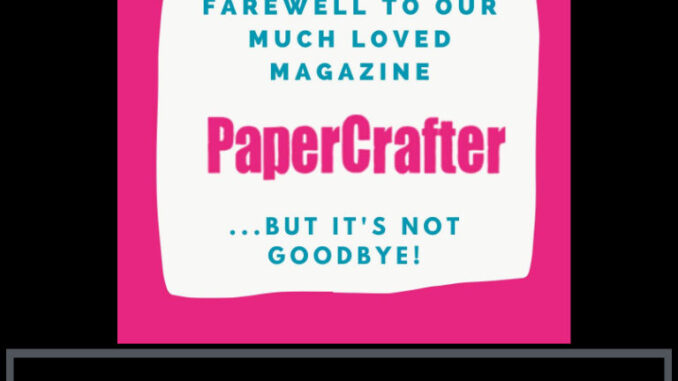 Papercrafter magazine announces the closure of its magazine.
Read the press release
It is with a heavy heart that we wish to announce the closure of PaperCrafter magazine. To our readers, subscribers and all of our contributors, we want to express our gratitude for your unwavering support throughout the years.
But don't worry – we're not bidding farewell to our lovely craft community! In fact, we'll be expanding our digital offering, providing you with a treasure trove of fresh and captivating patterns over on our website, www.papercraftermagazine.co.uk/
You can continue to stay connected with our community by subscribing to our newsletters, following us on social media @PaperCraftermag and exploring our website at www.papercraftermagazine.co.uk, which is still packed with free content.
Our sister community Let's Knit Together will also be expanding to offer exclusive tried and tested patterns, with accompanying tutorials, over at www.letsknit.co.uk.
Thank you all once again for your incredible support, and we look forward to embracing this new era of creativity with YOU!
Thank you,
From all of us at PaperCrafter Magazine
IMPORTANT NOTE REGARDING YOUR SUBSCRIPTION
All of our subscribers have been contacted direct via email to detail the next steps.
If you are a print subscriber and wish to contact the customer service team, please private message us with your name, address and email address, and someone from our customer service team will get back to you as soon as possible.
We kindly ask that you please allow us three to five working days to respond while we work through a high-volume of queries.