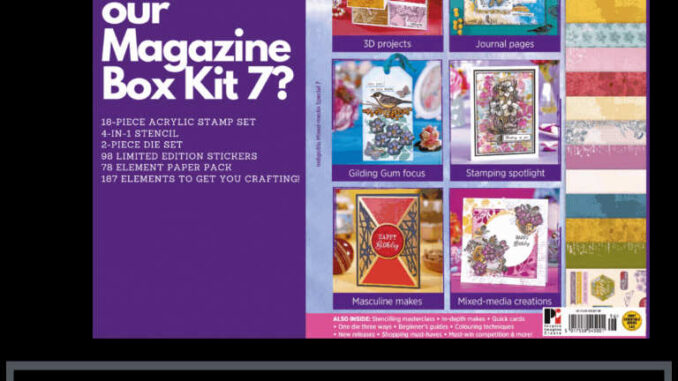 Read the press release
What's included in our Magazine?
I wanted to let you know just how incredible this Magazine is!
Included in our Magazine Box Kit 7 is…
18-Piece Acrylic Stamp Set
4-in-1 Stencil
2-Piece Die Set
98 Limited Edition Stickers
78 Element Paper Pack
187 Elements to get you crafting!
All for just £14.99!
This Magazine is perfect for you anino.
Make sure you don't miss out on this one.
Remember… I will be live on the IndigoBlu Facebook and IndigoBlu YouTube Channel for the release of the Magazine.
Dates for your diary…
June 2nd at 11am BST and 6pm BST
and
June 3rd at 10am BST and 1pm BST
I hope you can tune in as these will be incredible shows!
Link: https://www.indigoblu.com/latest-releases/indigoblu-mixed-media-magazine-box-kit-7