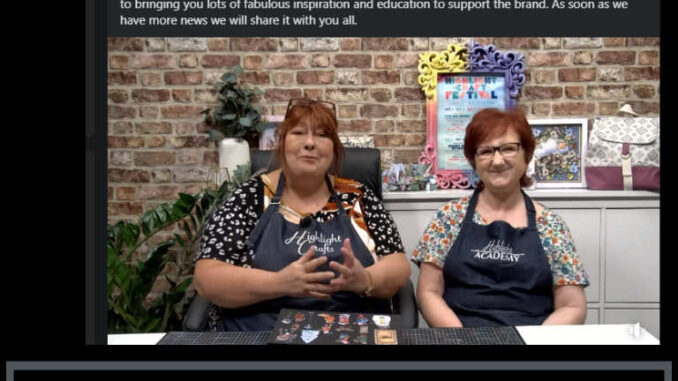 Stephanie Weightman's company called Highlight Crafts has re-acquired the Tattered Lace brand from Create and Craft TV after she, Stephanie Weightman sold it to Create and Craft Tv years ago.
Watch the video announcement on the Highlight Crafts Facebook page link below.
Read the press release
After several years of Create & Craft owning Tattered Lace we are proud to announce that Tattered Lace is now owned by Highlight Crafts Ltd. Stephanie and the team are looking forward to bringing you lots of fabulous inspiration and education to support the brand. As soon as we have more news we will share it with you all.
Link: https://fb.watch/lkbRbtgW4H/