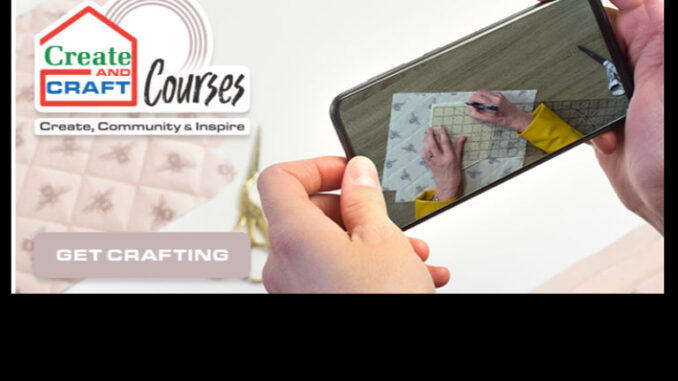 Do you know that Create and Craft Tv has some courses for crafters?
I am sure that you are surprised. I just found out about it too.
However, you can learn at your own pace as stated in its "About Create and Craft Course".
Visit the link below to take a look at the courses available for now and we are sure more will be added in due time.
All in due time!
Read the press release below.
Level up Your Craft Skills
Whether you are new to a craft or an expert in your field, our craft courses are designed to inspire and build your knowledge. Our craft courses are accessible to all skill levels with step-by-step video demonstrations and easy to follow instructions. Craft along with your own materials or access the full kit supporting the tutorials to get to grips with the techniques. With Create And Craft Courses, you can learn something new today!
LEARN AT YOUR OWN PACE
Create And Craft Courses allow you to enjoy learning at a time and place that suits you. Pick up valuable tips and techniques from top crafters and build your knowledge from the experts. As you craft along, our online videos and step-by-step instructions empower you to attain the skills you need and delve into the techniques without missing any detail.
Link: https://createandcraft.com/about/create-and-craft-courses