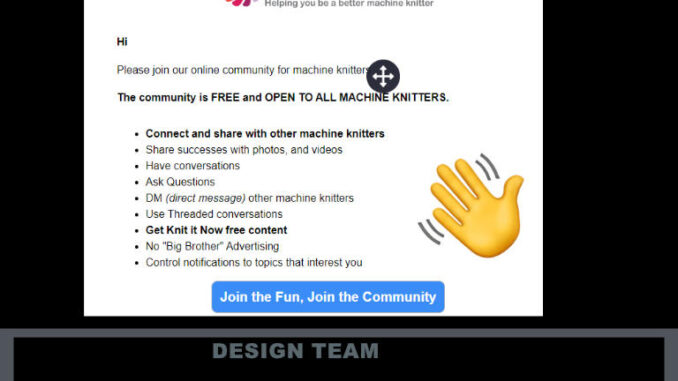 KnitItNow has made a call for machine knitters to join its community which has some exciting characteristics.
Read the press release
Join the KnitItNow Machine Knitting Community
Please join our online community for machine knitters
*The community is FREE and OPEN TO ALL MACHINE KNITTERS.
*Connect and share with other machine knitters.
*Share successes with photos, and videos.
*Have conversations.
*Ask QuestionsDM (direct message) other machine knitters.
*Use Threaded conversations.
*Get Knit it Now free content.
*No "Big Brother" AdvertisingControl notifications to topics that interest you
Link: https://www.knititnow.com/community/