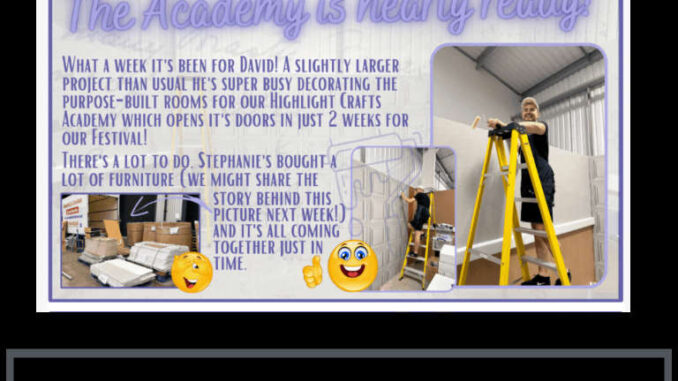 According to Highlight Crafts, its academy is almost ready.
Read the press release
The Academy is nearly ready!
What a week it's been for David! A slightly larger project than usual he's super busy decorating the purpose-built rooms for our Highlight Crafts Academy which opens its doors in just 2 weeks for our festival!
There's a lot to do. Stephanie's bought a lot of furniture(we might share the story behind this picture next week!) and it's all coming together just in time.